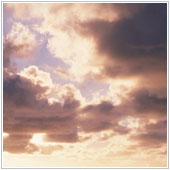 The cloud and cloud systems have fast become a popular technology used in businesses the world over. It's become so favored that most major tech companies have an investment in it. The cloud is also becoming increasingly viable for small businesses looking to get more out of existing systems. Some businesses are still hesitant to adopt the cloud though because they are unsure of what its benefits are.
Here are five benefits that using cloud services can bring to your business:
1. Decreased software costs
One popular cloud service is known as Software as a Service, or SaaS. The idea of SaaS is that it provides businesses with access to software at a fraction of the usual cost. This software is stored on servers and can be accessed by individual users on their computer, over the Internet.
Using SaaS will usually save companies money while providing them with an easier way to manage software. You can also work with IT partners who can manage this for you, thereby minimizing the time you spend ensuring software is up-to-date.
2. Increased storage space
Many modern businesses store important files and data in servers that can take up valuable space and can be costly to maintain. Many cloud system providers offer storage solutions where your data is stored in virtual servers. These storage solutions are scalable to suit your business needs exactly, and you don't have to buy costly new hard drives.
3. Accessibility
Many traditional office systems are located on the office premises, meaning that if you need access to information or systems you have to physically be in the vicinity of that location too. This can be inconvenient, especially if it means you have a big commute to reach the office, of it you want to work away from the office at weekends. Cloud systems promote accessibility because the majority of them are accessed over the Internet. So, as long as you have a connection, you could be working.
This means potentially higher levels of productivity and increased efficiency of your staff whether they are in the office or away on business.
4. Reliable disaster recovery
Disasters can happen anytime, and the truth is, many small to medium businesses are simply not prepared. Many cloud providers offer a disaster recovery solution that can help back up your data and make it available as and when you need it. If a disaster were to strike, cloud based disaster recovery solutions allow you to easily be back up and running, as long as you have a computer and an Internet connection.
5. Increased security
There is a common misconception that the cloud is an insecure platform. In truth, it can be among the most secure system available to small businesses. The cloud is still not 100% secure though. An easily guessable password or computer left on and connected to services are still security threats. If you use cloud services, you will still need to take security precautions and should talk to the provider to ensure that you are clear on what security guarantees they make and what you will be responsible for.
If you are thinking of moving some or all of your business systems to the cloud, we recommend that you talk to an IT partner like us. We can help identify your needs and help with the migration too. Contact us today to see how we can help.
Published with permission from TechAdvisory.org.
Source.